Women Of Power cavs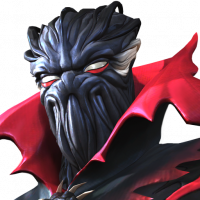 HippoSleek_J
Posts: 142
★
So, once again, we're going to be left short of shards.
We'll be 500 shards short of another crystal. I thought the 'top up' shard would do it but they are for the 'Metal and Mutant' cavs, which have been in the daily specials.
This has happened over and over again so I'm wondering why this keeps happening?
Why allow us to collect shards from a daily log in calander that don't add up to a full crystal?