**Login Issues - Update**
Summoners experiencing error messages during login, we have been manually navigating around the issue for each player; you should be able to log in again!
We will be releasing a hot fix in the next day or two to resolve the issue entirely.
LF AW GOLD1 (3BG)ALLY WITH (PI 11000+) & (3BG) AQ (5*5)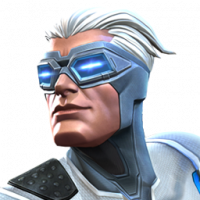 Abhi
Posts: 41
I am looking for a 3BG Gold1 ally (PI 11000+) that always completes 3BG Map5 AQ (5*5).
IGN: Abhi01. Line ID: Abhix01.
If you are willing to recruit me please contact me either in-game or through Line.

PS: My timezone is GMT+5:30.