**HOTFIX AND GOODIES**
Our latest Hotfix is now live for both iOS and Android! Please manually update your game. Additionally, because of the bugs' impact on energy refill consumption, we have provided summoners with Energy Refills and a few other items to assist in the Contest! Sign in and check your messages now to claim yours!
Carina's Challenges: Temporarily Disabling Some Objectives in 35.1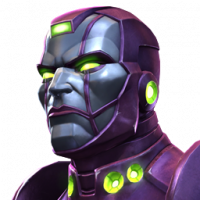 MCOC Team
Posts: 339
Administrator∙Moderator ›
Greetings Summoners,
Due to the updates coming to Act 6 in June, some of the Carina's Challenges Objectives are clashing with the addition of Choice Nodes. To ensure accuracy for these Objectives we will need to temporarily disable the following Challenges:
VOL. 1 - ASTRAL ANGER

VOL. 1 - SUPER PUNCHOUT

VOL. 1 - 1992-1997

VOL. 2 - REVOLUTION

VOL. 2 - NEW HEROES AND FOES

VOL. 2 - SICK BEAST OF A PLAYER

This temporary measure will be starting with the 35.1 Update on June 6. We will be taking this time to adjust the Challenges to ensure they can be completed as intended.
We apologize for the inconvenience and thank you for your patience.
Post edited by Kabam Zibiit on
This discussion has been closed.