**HOTFIX AND GOODIES**
Our latest Hotfix is now live for both iOS and Android! Please manually update your game. Additionally, because of the bugs' impact on energy refill consumption, we have provided summoners with Energy Refills and a few other items to assist in the Contest! Sign in and check your messages now to claim yours!
AW Revives not visible from Alliance War fight Screen: Find them in the Loyalty Store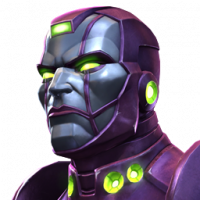 MCOC Team
Posts: 339
Administrator∙Moderator ›
Summoners,

Please note that when we enable the new 1 Loyalty Cost for Revives in Alliance Wars, they will not be visible from the screen that appears when you choose to Revive or Heal a Champion from the Fight Screen.

You will be able to purchase Revives from the Loyalty tab in the Store Menu.

We apologize for any confusion that this might cause, and are working to resolve this with a future release.
This discussion has been closed.