Unique Arenas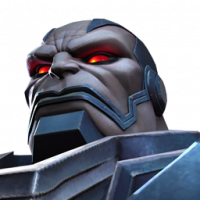 TrapKill66
Posts: 96
★
Hi Y'all,
So this is really just a post about how I appreciate having unique arenas to jump into.
Recently the Sigil arena, but others in the past, too.
While there's always quite a lot to keep us busy with this game, I always find the arrival of a unique arena really exciting.
I love arenas in general, which is probably kinda obvious.
Kabam, please keep providing periodic unique arenas. Although not too often, so as to keep it special. But thanks, and looking forward to more in the future.
Summoners, maybe show some support for this idea if you appreciate unique arenas, too, with comments, or whatevs.
-TrapKill