**Attention Summoners**
Due to issues surrounding Defensive Tactics, points from the current matchup in Alliance Wars will be removed after the season.
War Rating will remain untouched.
We are reducing the minimum matchup cutoff from 5 to 4 for this season.
We will continue to monitor the impact of this decision.
MCOC banned in The Netherlands?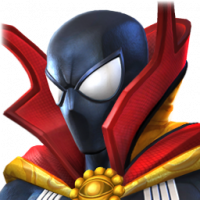 ItsyaboyStephy05
Posts: 113
★★
Hey all! So recently there have been discussions in the country I live in, The Netherlands, about banning loot boxes entirely. This is kinda a terrifying thought, not being able to play MCOC anymore. I know a law already passed in Belgium, deeming them illegal, but I found the announcement post of the summoner showdown of 2021, saying people in Belgium could participate. Could anyone that maybe lives in Belgium, is knowledgeable about how all these laws work, or a staff member comment on this on how it would work if The Netherlands truly banned them. It would be incredibly disappointing if I'd lose the ability to play it. Even with all the issues, this game and interacting with its community is one of the few genuine pleasures I get out of life.