Due to issues affecting Alliance Wars, Alliance War Season 36 will be postponed until August 19th, 2022 and the minimum number of Wars Summoners are required to participate in to qualify for rewards will be reduced to 4.

The currently active War will not count towards the Season.
Alliance War Ranked Rewards Update Coming with Season 37!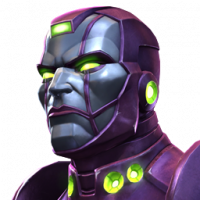 MCOC Team
Posts: 344
Administrator∙Moderator ›
Hello Summoners!

We are excited to report that an update to AW Ranked Rewards is on its way! Changes are currently targeting release alongside Season 37.

We've heard the feedback from our players, across different tiers and brackets, since the pre-season started. Some loving the additions to the Loyalty Store, some not as much.

We know that Season 36 will offer players the choice to capitalize on the new items in the Loyalty Store in place of the usual high-paced commitment in the mode, especially for those usually competing for the Top ranks. In the Season 36 announcement, we mentioned that we want the Alliance War ranked rewards to be among the best rewards in the game so all of the effort that goes into competing for the top spots is appropriately rewarded. Players should expect a large reward update for the top brackets in S37 that we think will make it one of the most competitive seasons to date.

So, why didn't we do this at the same time as the update to the loyalty store?
These are two major changes and we know from experience that making multiple large changes in a single update can compromise the build and lead to big issues regarding player experience. We wanted to prioritize getting new items in the store to make the change that is accessible to the greatest number of players first.

This is not just a one off. Historically, our updates to Alliance Wars and Alliance Quest rewards have been few and far between. Our idea moving forward is for all of our multiplayer modes should start to see a more frequent and reliable reward update cadence. This loyalty store update is the first step! Next season's ranked reward update is the second.
Post edited by Kabam Jax on