Act 8.1 rewards expectations (place your thougth)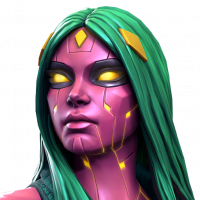 Giuliameij
Posts: 1,772
★★★★
I thought it would be fun to see what people are expecting from the 8.1 rewards. For me it is mostly a way to see what people think would be a good progression from act 7 to act 8 in terms of rewards. Personally I feel the path and lower champer rewards will be more focussed on getting more r3 champs. Just like act 7 was for r2 champs. That is why t2a is shifting away and t5cc becomes more available. Below are the rewards I think would be a good progression, that will help both none paragon players, but are still high enough for end game players.

Completion:
2x 25% t5cc selector
1x 2-3 rank up gem (class)
20 generic sig stones
20k 6* shards
20% t3a
20% t6b
2m gold

Exploration:
4x 25% t5cc selector
2x 2-3 rank up gem (generic)
30 generic sig stones
2x 6* nexus
50% t3a
50% t6b
14500 t6cc selector
3m gold

Path rewards:
1: 300k gold
2: 90 units
3: 3x t2a
4: 3x t5b
5: 4k 6* shards
6: 50% random t5cc

Please share your (semi) serious thoughts on what you feel would be expected rewards.