Shards Removed from Account if not opened during the Side Quest?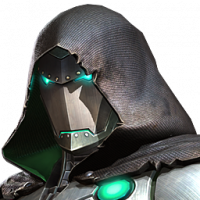 LeagueOfShadows
Posts: 112
★
Earned shards during last months Galan side quest. Didn't open them because I was waiting until this month. Logged in to cash in the shards like I normally do, saw that they were gone from my account.

Reached out to support only to be told "hey you earned them but didn't open them during the side quest so the system removed them from your account"

Since when is it okay to remove shards (in which both time & energy was spent to acquire them) from a players account simply because they didn't open them during timeframe of the side quest?

I've never seen any official Announcement in any of the in-game mail that's sent out from Kabam that states that if players don't open the side quest shards during the event that they'll be removed from said players account.

Would really like some clarification on this.