Game Service Interruption: The Contest is currently experiencing server latency issues resulting in some slowdowns and errors. We are working to resolve this as soon as possible. Thank you all for your patience.
AW: What does this mean???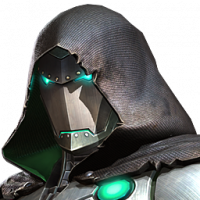 Superstar_1126
Posts: 202
★
I saw this during the most recent AW but when I first noticed it, the yellow was originally gray and there was 1 mark on it instead of 3.
What does this mean, if it means anything or if it is important to know about, in terms of AW?
My opinion is that is tells you what your current ranking for the current season is but I'm not 100% sure and I could be wrong so that's why I am asking here.
Can someone let me know if I am right or wrong? If I'm wrong about it, could you tell me what it means?