Game Service Interruption: The Contest is currently experiencing server latency issues resulting in some slowdowns and errors. We are working to resolve this as soon as possible. Thank you all for your patience.
Is this a wrong BG placement and rewards??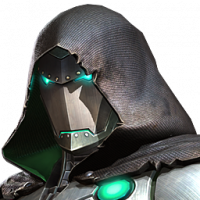 Superstar_1126
Posts: 202
★
I dont know everything about the BG rewards system, and I dont play very often.

Season 1 of BG, i placed Silver 2 by the end and got 10k 6* shards and 20x 6* sig stone crystals.

Season 2 of BG, I placed Gold 3 by the end, and only got 8k 6* shards and 10x 6* sig stone crystals

I could be wrong but my guess is that this is a bug. Am I wrong or is this a bug?