Details for Lunar New Year 2023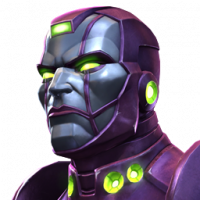 MCOC Team
Posts: 398
Administrator∙Moderator ›
The Year of the Rabbit
Happy LNY, Summoners! The Year of the Rabbit is upon us, and we're celebrating with a small bonus Lunar New Year Event!


Lunar New Year Quest
Start: 01/22/2023 @ 00:00 UTC
End: 02/05/2023 @ 00:00 UTC
Starting January 22nd, fight your way through 'monster-themed' opponents in six quests to celebrate the Lunar New Year and earn additional Red Envelopes and Red Envelope Tickets! 
Red Envelope Alliance Event
Earn 30 points towards Alliance Event Milestones by spending Red Envelope Tickets to send Red Envelope Crystals to fellow alliance members or friends.


Check your in-game mail at the start of the event to find the following:
1x Greater Red Envelope
8x Red Envelopes
8x Red Envelope Tickets
1x Year of the Rabbit PFP

**Note** This event does not include rank rewards. 
Login Calendar
Log in every day from January 22nd to February 5th to collect all the contents from your progression-specific calendar!
Greater Red Envelope Crystals
Pop open Greater Red Envelope Crystals for your chance at Loyalty, Battle Chips, Gold, Units and more!
Post edited by Kabam Jax on