**BANQUET EVENT PSA**
To fully participate in the upcoming Banquet's Alliance Event you will need to be in your alliance for 14 days prior to the event's start date on December 20th. That means, stay in your alliance from December 6th onwards to enjoy all there is to offer in the Banquet event.
**Not Another Anime Reference Solo Event Returning**
This solo event has been fixed and will appear in game again on December 10th and will run through the 17th.
Reminder: This event is available to Paragon+ Summoners
INCOMING BUG FIX:

We'll fixing an issue with the Side Quests where all difficulties had the same Selector rewards.

We've fixed the Selectors in Threat Levels 4, 3, 2 and 1 to no longer contain rewards for Progression levels above the target audience.

Threat Level 4 rewards cap out at Thronebreaker
Threat Level 3 caps out at Cavalier
Threat Level 2 caps out at Uncollected
And Threat Level 1 has rewards for Proven
Please help. I need a coach or something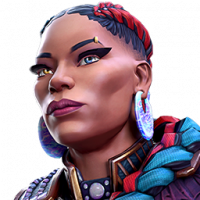 Sean_1486
Posts: 148
★
I love the game, but at the same time hate the game. I've been playing on my main for five years. I have nine accts. I do not play for hours every day. I am trying to move my main to tb. I just got cav last year and it took a year to get there. I have been making a tb run for four months and am still stuck. I am on 6:4:4 at the moment and cant even get past the second fight on any path. I get that there is a counter and a playstyle for every node and champ. But i watch videos and everything and still don't understand some of the things i watch don't work like they do in the videos. Is there anyone out there that has line and is willing to maybe connect with me and explain certain fights and nodes/ champions every now and then. I have tried watching videos and most of the time they don't break it down enough for me to get it. I try to di what the videos say and it dosn't work like it does in the video. And with the new game modes and champs coming out constantly i cannot keep up. I am on the verge of just quitting cause its not fun anymore. Fir those of you that are experts and just want to reply "try harder". Please just don't.
Post edited by Kabam Zanzibar on