**BANQUET EVENT PSA**
To fully participate in the upcoming Banquet's Alliance Event you will need to be in your alliance for 14 days prior to the event's start date on December 20th. That means, stay in your alliance from December 6th onwards to enjoy all there is to offer in the Banquet event.
**Not Another Anime Reference Solo Event Returning**
This solo event has been fixed and will appear in game again on December 10th and will run through the 17th.
Reminder: This event is available to Paragon+ Summoners
INCOMING BUG FIX:

We'll fixing an issue with the Side Quests where all difficulties had the same Selector rewards.

We've fixed the Selectors in Threat Levels 4, 3, 2 and 1 to no longer contain rewards for Progression levels above the target audience.

Threat Level 4 rewards cap out at Thronebreaker
Threat Level 3 caps out at Cavalier
Threat Level 2 caps out at Uncollected
And Threat Level 1 has rewards for Proven
Significantly more cheaters in battlegrounds already?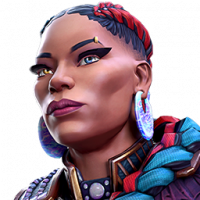 TheNepper
Posts: 15
★
It might be just for me, but I was used to facing a few modders occasionally in previous battlegrounds seasons - I managed to enjoy the game mode anyway. But this time I already faced modders much frequently than before.
I just wanted to open a discussion on what is the best way of reporting these players, because I just feel like the in-game button is only a placebo for players. I saw there is this reporting site as well, here at least I can provide screanshots and reasoning why they must be cheating:
https://help.kabamsupport.com/hc/en-us/articles/360052815511-I-Want-To-Report-Cheating
Is there anything more one can do, and do you guys know whether they always review these kind of reporst or not?
Also what is your experience so far in BGs this season with facing cheaters? (I am already scared when I see a legends title, modders just get it easy from danger rooms now.)
Post edited by Kabam Zibiit on
This discussion has been closed.