Get a Free 3-6 Star Baron Zemo this Week!
Log in to the Summoner's Market at
https://store.playcontestofchampions.com/
and claim the Baron Zemo Selector between 10am PT November 24 and 10am PT on December 1st.
Proven and Below: 3-Star
Conqueror/Uncollected: 4-Star
Cavalier/Thronebreaker: 5-Star
Paragon/Valiant: 6-Star
You can only claim this Baron Zemo one time. The Baron Zemo is delivered as a selector, claiming it will require you to choose your rarity immediately. If you plan to change your Progression level during the Cyber Week event, we suggest you wait until you have made that change before claiming this selector.
Due to issue with the "Not Another Anime Reference" Solo Event, we will be disabling the event for the time being. We will return the event at a future date when the issues have been resolved. We apologize for the inconvenience.
**BANQUET EVENT PSA**
To fully participate in the upcoming Banquet's Alliance Event you will need to be in your alliance for 14 days prior to the event's start date on December 20th. That means, stay in your alliance from December 6th onwards to enjoy all there is to offer in the Banquet event.
Shut down Battlegrounds until you fix it!!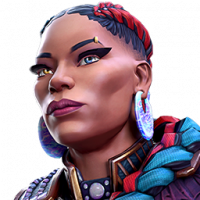 crazygodz
Posts: 20
★
Currently, battlegrounds is the most unplayable game mode.
In all these years of MCOC, I've never faced a game mode being plagued with so many issues.
It is a joke BG is still up in spite of so many posts on forums informing Kabam of all the issues.
In the past few days, I've faced almost everything.
1. Connection issues while banning champs, selecting defenders or attackers.
2. Even after you have selected, defenders or attackers don't get locked in and some champ gets randomly selected.
3. After clicking on "I'm ready" to enter a fight, you get taken straight to the post-fight screen and are shown KO in 2 seconds.
4. It shows 'waiting for opponent to get ready', but the fight never starts. Your opponent has finished their match and on the post-fight screen, it shows you KO.
5. The symbol showing an 'internet problem' and the 'loading symbol' are almost always on.

I'm done with BG for this season. Not wasting any more elder's marks on this trash.