Get a Free 3-6 Star Baron Zemo this Week!
Log in to the Summoner's Market at
https://store.playcontestofchampions.com/
and claim the Baron Zemo Selector between 10am PT November 24 and 10am PT on December 1st.
Proven and Below: 3-Star
Conqueror/Uncollected: 4-Star
Cavalier/Thronebreaker: 5-Star
Paragon/Valiant: 6-Star
You can only claim this Baron Zemo one time. The Baron Zemo is delivered as a selector, claiming it will require you to choose your rarity immediately. If you plan to change your Progression level during the Cyber Week event, we suggest you wait until you have made that change before claiming this selector.
What was the point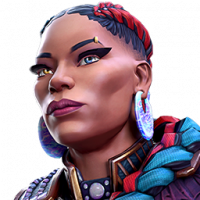 Derpy_sasquatch1
Posts: 10
★
So if people are not paragon and cannot purchase paragon crystal wth would kabam put these stupid alliance events and solo events up. Yes I'm very salty came back in December of this year after a 3 year hiatus it seems kabam is a little friendlier since the Chinese company NetMarble purchased them. However I've not been able to get paragon due to lack of r4 materials. In my opinion Kabam did this to show what we could get if we empty our wallets to get paragon. Also don't tell me well maybe get the daily everyday after all the bullspit controls and latency issues, I refuse to financially support a busted game that doesn't compensate for the mess they make. For example when an attacker is stunned, them having the ability to use a special mid stun has not been fixed for about 2 months I've filled out several tickets. Battlegrounds is still broken and no compensation has been given out. Also back to the well just purchase the dailies everyday if I purchase just one it comes to $5.29 after purchase this for 365 days a year is $1,930.85 maybe if the game was fixed I could forsee this but the current state of the game is not great, I've found myself ready to Uninstaller again we hit gold 3 in Aw feels empty still.