Back at it seeking advice kus yall are good at giving that.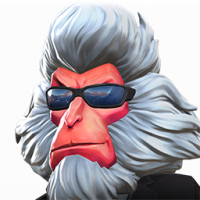 ChampkillerBatman
Posts: 136
★
Since my last post ive recently gained new champs. I need advice on r4 one or maybe 2 or use the resources to r5 hyperion or wait for this special month calendar to end so i can take a shot for another t4cc to maybe take ultron to r3 5*.
My champs are.
Storm (D)
Rouge
Gambit
Beast (D)
Ultron
Iron patriot
Vision aou
Crossbones
MK (D)
DD
NDD (D)
CA ww
Hulk
Spider wen
Rulk
Handsome Joe (D)
Hood
IF
Jane
Venompool (D)
Black bolt
Phoenix (D)
Sorry for the long list i put it by class hope that helps thanks.