Announcing: M.O.D.O.K.'s Lab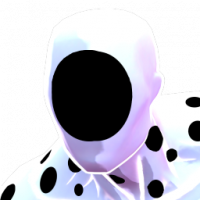 Kabam DK
Posts: 221
Moderator ›
MAD SCIENTIST
The Grandmaster has been so focused on his grand machinations that M.O.D.O.K. has renovated his Laboratory right beneath The Grandmaster's nose in order to test his new device: M.O.D.O.K.'s Randomizer! Enter M.O.D.O.K.'s Lab and see how the dice rolls as you face off against 6 random opponents with their own set of completely random Buffs! Use M.O.D.O.K.'s Randomizer to spin the wheel again and try to land your ideal set of Buffs! M.O.D.O.K.'s Lab opens for business on December 6th at 10:00 AM PST. You will need to update to Version 16.1 to be able to see or access M.O.D.O.K.'s Lab, which will be available December 6th. Please note, there is a chance that 16.1 will not be available until after 10 AM PST.
THAT'S SO RANDOM
In M.O.D.O.K.'s Lab, there are 4 difficulties. Each Difficulty has 1 path with 6 fights on it. Each fight is a random Champion from 1 of the 6 classes (i.e. the first is a random Mutant , the second is a random Mystic, etc.), and each fight has the same Rarity, Rank, Level, and Signature Level as all the other fights in the same difficulty. Here's where things get interesting:

Each fight also has a number of random Buffs. The number of random Buffs is always the same on every fight in a given difficulty, but is different between difficulties (i.e. Easy has 1 random buff, Expert has 6). There are over 150 potential Buffs you can encounter, and several million possible combinations. While not every Buff in the game is included in this list of potential Buffs, it does include most of them.
ROLL THE DEFINITELY-NOT-DICE
We know it's very possible that, especially on harder difficulties, you'll run into a combo of Buffs that's just ridiculous. That's why we have The Randomizer. This item can be used in the pre-fight screen while viewing the Random Active Buffs on a fight to re-randomize all Buffs on that fight. This can be done as many times as you have Randomizers, and we will be including 12 Randomizers in a welcome message when M.O.D.O.K.'s Lab releases. You can also collect 1 from each completion of any difficulty of M.O.D.O.K.'s Lab, so you can collect another 4 every 8 hours (12 each Day). Randomizers will ALSO be purchasable for 2500 Gold up to 12 times per day.
THE WAY IS SHUT
There's going to be LOTS of things to spend Energy on in December, so we've made the Energy requirement for M.O.D.O.K.'s Lab 0. That's right, absolutely 0. This doesn't mean you can infinitely farm for rewards, however (you'll understand why when you see the rewards). Instead, M.O.D.O.K.'s Lab features something new called Entry Limits. Every 8 Hours, you will be able to ENTER each difficulty of M.O.D.O.K.'s Lab 1 time. When the timer on the quest hits 0, your entries will refresh, and you'll be able to enter each difficulty another time.
Q&A
Why are you doing this?
Because we want there to be something fun, a little more out-there, but also more rewarding that a typical special quest like this. We're also genuinely interested in observing some of the less-utilized combinations of Buffs to see how you guys handle them!

EDIT: 12/06/2017 @ 10:56 AM PST: Auto-Fight is intentionally NOT enabled in M.O.D.O.K.'s Lab. The main reason is that we want to see how PLAYERS handle the random Buffs, not how the AI does.
So, all the fights are Random?
Yes. This doesn't work any different from, let's say, Class Daily quests where there's a range of potential enemies on a node that change every time you enter the quest. Here's what it looks like in-game:





But when you re-enter, it might look like this:





As you can see, each node is always the same Class, just a different character from that Class.
So, how hard are the fights then?
This depends significantly on which Buffs appear on a given fight, and which character you're fighting. As a general rule, any character that can be collected by players can appear as an opponent, so character like Weapon X Wolverine or Dark Phoenix aren't there. Here's how the fights are tuned:

Easy
- 2-Star Champions
- Rank 1
- Level 10
- Signature 0

Medium
- 3-Star Champions
- Rank 2
- Level 20
- Signature 10

Hard
- 4-Star Champions
- Rank 3
- Level 30
- Signature 50

Expert
- 5-Star Champions
- Rank 4
- Level 55
- Signature 200

What about the Buffs, are all the Buffs random too?
Yes. This is new, unlike random Champions. Essentially, each Node has a number of Buffs (the number is determined based on whichever difficulty you're playing) applied to it. The specific Buff(s) are determined based on a Pool of Buffs, which for M.O.D.O.K.'s Lab contains over 150 Buffs. Here's what that translates to in-game:





As you can see, this fight has a few Buffs on it, but nothing too outrageous, however once you re-enter the quest, these Buffs might look like this:


Post edited by Kabam DK on
This discussion has been closed.