UPDATE: A new Hotfix (v32.2.3) is now being released to address this issue. Please keep an eye on your App Store for this update to address the below issue.
We are currently experiencing an Error when Summoners view a Champion's Synergies while in the Champion Selection screen in Arenas and Duels. We are aware of this issue and are working on a Hotfix to address it. In the meantime, please avoid using the synergy menu to prevent this error and crash. We apologize for this inconvenience. Updates will be posted here:
https://forums.playcontestofchampions.com/en/discussion/293506/error-when-looking-at-synergies-from-champion-selection-screen
3rd Year Anniversary Event!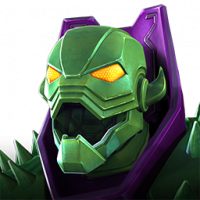 Kabam Vydious
Posts: 3,597
Administrator ›
Celebrate 3-Years of the Contest!
26 new Champions joining The Contest, countless quests completed and explored and millions of fights won! Our 3rd year has been a tremendous time for The Contest, and now it's time to celebrate!

We've got exciting things coming up in the next couple weeks to thank you all for your continued dedication to The Contest!
Anniversary Titles!

Show your fellow Summoners how long you've been exploring the Battle Realm with a brand new Anniversary Title! Log-in between December 10th and 17th to receive your brand new Anniversary Title:
- S.H.I.E.L.D. Agent - For Summoners who have been playing for under one year.
- Avenger On Call - For Summoners who have been playing for over one year.
- Seasoned Summoner - For Summoners who have been playing for over two years.
- Howling Commando - For Summoners who have been a part of the Contest since the very beginning!

Miss out on the title this year? Don't worry you'll be able to snag them again next year!
Anniversary Gift!
Along with your Anniversary Titles, we want to give you all a special gift. On December 10th, we'll be sending all Summoners:
- 25x 4-Star Signature Stone Crystals
- 10x 5-Star Signature Stone Crystals

We'll also be giving you all the very 1st Champion released in our 3rd Year!
- 4-Star Howard the Duck for Summoners that have been playing since before December 10th, 2016
- 3-Star Howard the Duck for Summoners that joined the fight after December 10th, 2016
A Special 7-Day Login Calendar
The MCoC 3rd Year Anniversary Calendar kicks off on December 10th, and includes:
- Energy Refills
- Health Potions
- Golden Crystals
- Collector Crystals which contain 1 and 2-Star Champions
- A Tier 4 Class Catalyst Crystal for the final day!
Featured Items!
Running all Anniversary week, we'll be featuring 3 randomly selected items available for purchase for up to 50% off! You'll find these in the Featured Item section of the store.

These randomly selected items include: Energy Refills, Alliance Team Revives, Alliance Team Health Potions, Team Revives, Team Health Potions, Revives, and Health Potions.

There is a purchase limit of 20 for each of these items and the price will increase with each purchase of that item. (Items will not reset during the week.) Check back everyday from December 10th-17th to see what's available and ensure you don't miss your chance!
Special Boost!
From December 10th - 17th, receive a 20% increase to all Gold, Battle Chips and Summoner XP earned. Summoner's must be level 6+ to receive this Boost. Summoner's who recently reached level 6 must relaunch Marvel Contest of Champions to start taking advantage of the 3 Year Anniversary Boost.

All this kicks off December 10th, along with our Facebook Likes event!