Summoners: The Thronebreaker Progression Point has been delayed, and will not launch October 1st, as previously planned. We are aiming to launch it next week and will have more information for you all as soon as possible. We apologize for the delay and thank you for your understanding.
Archangel vs. X-23 Labyrinth HELP ASAP!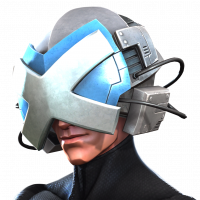 RMP322
Posts: 83
Finally got upto X-23 in Labyrinth of Legends and Iam trying to use arch angel. I was under the impression that with Neurotoxins on that she's shoudnt be regenerating but she's regening like Craaaazy. Is she broken? My Arch Angel is 5/50 but unduped does that make a difference? If if does, then I guess I wasted a bunch of units getting to this point. Please Help...