Beta Test - Technical Issues Thread [PLEASE READ ORIGINAL POST FOR STATUS]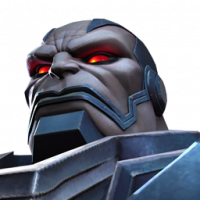 Kabam Miike
Posts: 6,321
Administrator ›
Hey Beta Testing Summoners!

This thread is to report any technical issues that you may be having with the Beta Test program. Please report any problems that you encounter, and provide as much information as you can, including where the problem occurs, and if you have any reproduction steps (steps to make the problem occur).

Note: If you are not yet able to enter the Beta Test, this is intentional, as we are still rolling entry to the Beta out. You can read more about this here: http://forums.playcontestofchampions.com/en/discussion/43643/accepted-into-the-beta-program-but-cant-get-in#latest

Status Update:

We are still working on getting the Beta out to everybody, but this will be taken care of over the next hours, or day. Players that are seeing the Errors when trying to connect, this is because you also do not yet have access to the Beta, but are able to try and log into it for an unknown reason. You will also find your way over the next hours. Give it some time. Trying to log in over and over will not speed the process.

The Auto-Fight issue should now be live in the mode so you can toggle it off if you were stuck with it on.

The Orange Beta Hub button should be there for all Players.

If you do not see the Auto-Fight Button, or are not able to find the Orange Beta Hub button, please let us know.

Lastly, we had reports that players are using their Live energy in the the Beta servers, but this is not possible. It may be a case that when you account was added to the Beta, you did not have full Energy, but it is not possible for a completely different server to use Energy on a different one. If you do happen to find that this is happening, please send us screenshots or a video.
Post edited by Kabam Miike on
This discussion has been closed.