Blade, Blade, Blade...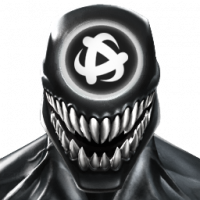 Harry_71
Posts: 84
★
One little question to Kabam:

You now designed a great champs everybody wants to have (including me), best as 5* duped. This is the positive point referring Blade.

But was it really your intention, that everybody now hordes shards for this featured crystals?

Nobody wants to have anymore any other champs. I recognised that more or less 80% of the highly skilled players who finished act 5 by 100% are ranking up their 5* Blade to rank 5.
Once more, was this your intention, that everybody now goes for Blade and plays mainly him?

I remember in the past when we had similar cham,p everybody wanted to have. Do remember this specific guy? Yes, it was Doctor Strange, the ultimate weapon.... Everybody knows what happened when your statistics said that too many players are using this champ and are using too little the other champs...

Finally my little question:
Will the same happen to Blade, when you recognise similar tendencies?

Think now about it...You know what happened last time, I guess.
This discussion has been closed.