Summoners: The Thronebreaker Progression Point has been delayed, and will not launch October 1st, as previously planned. We are aiming to launch it next week and will have more information for you all as soon as possible. We apologize for the delay and thank you for your understanding.
9 MIL ALLY LOOKING FOR 1 NEW ACTIVE MEMBER. AQ:5X5 (EXPERT TIER). MIN:4500 PRESTIGE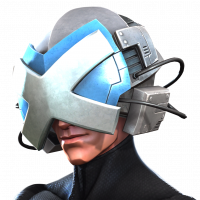 Hawk_
Posts: 26
★
Hey Guys,
We are a 9 Mil rated active friendly ally,looking for 1 Active member with good communication skills.

AQ: Map 5X5 Expert Tier (Time Zone Specific)
AW: Runs Simultaneously
SA: Weekly
Donations: 134k Gold, 30k BC & 12.5k Loyalty
Min Requirements: 4500+ Prestige or Great Boss Killer
Active & Good Communication is Mandatory
Line
We clear all 3 bgs every AQ and AW.
If you're interested or have any questions add me on line.
Alliance: Stars Alliance
Line ID: hawkmcoc
MCOC Username: Hawk !