CARNAGE AND VENOM REWORK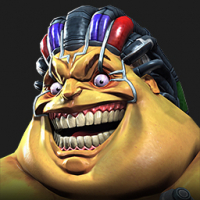 Cosmos_2002
Posts: 120
Increase base stats by a little bit. Especially critical rating, critical damage and block proficiency.

Passive: +15% power gain against bleeding opponents.

Passive: reduce ability accuracy of Spidermen(and gwen) by 50%.

Change signature ability :As long a the opponent bleeds, regenerate upto 7% missing health per second, reaching the maximum bonus after 20 seconds.

VENOM

Reduce Spidermen (and Gwen) ability accuracy by 100% as long as they bleed.

Flat + 33% Bleed chance on specials.

Increase chance to replicate buffs by upto a flat+25% based on lost health.