Fix AW: Pls add more Attack Bonus steps! 3 are not enough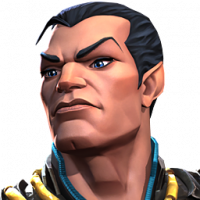 MEKA5
Posts: 337
★★
What happened lately is that my alliance barely lost AW even with higher defensive kills, demonstrating to have better players/skills. This is quite frustrating.
After the last AW, being an officer dedicated to AW defense and strategy, something became very clear:
3 Attack bonus levels are not enough!
Pls take a look at the screenshots:
How on earth almost 40 defensive kills more than the opponents, mean less than 500 points?
SOLUTION:
increase the Attack Bonus steps to 9 - so that repeated deaths on the same defender counts more!
@Kabam Miike
@Kabam Wolf
@Ad0ra_