**Known AQ Bug**
We are aware that some alliances encountered a bug during this last AQ that would not allow them to start maps on certain days. We know this has impacted your rewards.
We have been looking into the cause of the problem and once we have resolved it we will explore how to make things right for the impacted alliances. We will provide any additional communication in
Summoners! The Tiered Unit Offers available during the Summoner Celebration sale are only available until July 4th at 10 AM PT, unlike the Unit Store offers, which are available until July 5th at 10 AM PT. We apologize for any inconvenience or confusion this may cause.
Alliance scoring points broken?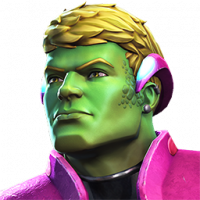 Bianco
Posts: 24
★
How is that possible to get more points than we can in alliance wars (attack bonus). As you posted a few months ago we can get 36000 max points by attack bonus. So tell me, how the hell they got 36160?? We will be loosing wars, points in alliance war season and better rewards at the end because of your broken scoring points? Can you explain this?