UPDATE: A new Hotfix (v32.2.3) is now being released to address this issue. Please keep an eye on your App Store for this update to address the below issue.
We are currently experiencing an Error when Summoners view a Champion's Synergies while in the Champion Selection screen in Arenas and Duels. We are aware of this issue and are working on a Hotfix to address it. In the meantime, please avoid using the synergy menu to prevent this error and crash. We apologize for this inconvenience. Updates will be posted here:
https://forums.playcontestofchampions.com/en/discussion/293506/error-when-looking-at-synergies-from-champion-selection-screen
Contest of Champions on iOS 11.3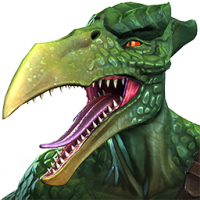 vikaskundu
Posts: 2
The game had been running just smooth when my iPhone 7 was on iOS 10 however now that I have completed installation of the latest iOS 11.3 whenever I will open the game it simply loads a black screen on the startup and automatically crashes itself after few secs. Any idea how to fix it guys?