Get a Free 3-6 Star Baron Zemo this Week!
Log in to the Summoner's Market at
https://store.playcontestofchampions.com/
and claim the Baron Zemo Selector between 10am PT November 24 and 10am PT on December 1st.
Proven and Below: 3-Star
Conqueror/Uncollected: 4-Star
Cavalier/Thronebreaker: 5-Star
Paragon/Valiant: 6-Star
You can only claim this Baron Zemo one time. The Baron Zemo is delivered as a selector, claiming it will require you to choose your rarity immediately. If you plan to change your Progression level during the Cyber Week event, we suggest you wait until you have made that change before claiming this selector.
Modding in AW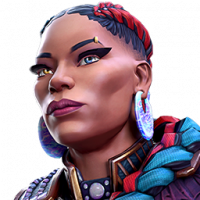 Krotch_Rocket666
Posts: 17
★
We all know there are players and whole allies that use 3rd party software to mod the game so they can win fights in AW. This is disgusting. Players that have played for years investing time and money to play the game the right way with honor and integrity are getting the short end of the stick. The integrity of AW is in jeopardy. So instead of just complaining to Kabam. I'm going to make a suggestion. Kabam please make AW fights viewable by all members that are competing in the same AW. To me this is the only way to once and for all squash modding/cheating. If I view a fight and see the unreal damage being done in a AW fight then I can record it and submit it to Kabam. I'm tired of reporting cheaters with just screenshots and then a investigation that takes time with no outcome or reversal. If I were able to view the opponents fight in game and capture video evidence of modding then investigations wouldn't be so drawn out and cumbersome. Instead video evidence would capture the cheater with their hand in the cookie jar. If Kabam doesn't want to police the community for cheaters in a timely and efficient way then the community can police itself. By making fights viewable in game it would allow the community to police itself and submit factual evidence of cheating to Kabam. Reducing the time of investigations and punishment dealt. We need to eradicate modding from MCOC as a community. I believe viewable fights would be the best and most efficient way of getting rid of modding once and for all.