Bishop vs. Rogue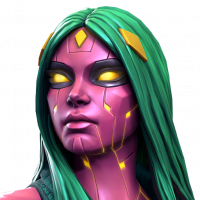 vinniegainz
Posts: 895
★★★
Going to have to take a mutant to 4/55 soon and I am just wondering is there any benefit bishop has over rogue? (My two best mutant options atm)
Rogue shrugs all debuffs 70% faster and effectively is immune to most stuns when fully limbered, bit of healing, nice power steal.
Bishop has beast energy resistance (coldsnap seems to do roughly the same amount of damage as against a rogue, but does decrease limbo and mephisto's incinerate damage it looks like?), has a bit of regen, potential to generate power really fast.
Bishop just seems underwhelming to me and I am looking for advice to where bishop would shine drastically over a rogue (for example, I wouldnt bring either into a mephisto/magik fight, so kind of negates that aspect of bishop).
Oppinions from anyone who has extensively tested bishop would be appreciated but all oppinions are welcome
.