Summoners, due to a technical issue, this week's series of Alliance Quests will be cancelled at 4pm PT. There will not be any Rewards for this series. The next series of Alliance Quests will start on April 18 at 12pm PT. We will be assessing the impact on Alliances and compensating accordingly, as well as returning Alliance Tickets.
So... about piloting...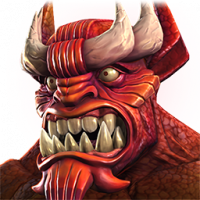 xTigerMaster
Posts: 21
The first season of Aw has just ended and I saw that there is going to be a month of pause... in this month I think it could be a really good idea to address this situation. I know it's dofficult because there seems to be no solution that makes everyone happy: for example if you lock 1 device to 1 account sadly people with more than 1 account can't play them with only 1 device. I don't have a proper solution for this problem but I think it's one of the biggest ones that needs to be tackled and this month is the perfect opportunity!