Summoners, we recently encountered an issue with the Alliance Quest Setup Phase Starting Timer that may cause the Setup Phase Starting Timer to display erroneous information, though we are working on a fix for it as quickly as possible. Additionally, if the Setup Phase does not let you plan your days in advance, you will be able to once the Event officially begins on the Alliance Quest Start date.

For clarity, the next Alliance Quest Enlistment Phase will begin on December 5 at 20:00 UTC, regardless of what the in-game timers display.

The next Alliance Quest Start will be on December 6 at 20:00 UTC. This is when Summoners should be able to enter each Map.

Thank you for your patience and understanding as we work to resolve this issue.
Next Featured 5* Crystal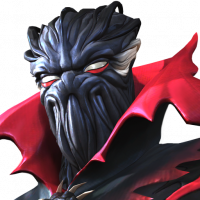 Crazyjack719
Posts: 414
★★
Dear Kabam,

Have you decided which basic champs you will be putting into the next Featured pool alongside Gladiator Hulk, Killmonger, Bishop, Sentinel, Sabretooth and Proxima Midnight/Corvus Glaive?

If so, could you please let us know so that those of us willing to risk the extra cost at a 4% chance at a champ we want will know whether it is worth the risk.

PS: I know the featured 5* is pretty lame, but I have enjoyed the reviews of the first 5 of those champs and 3/6 of my 5* are Gambit, She hulk and Kamala Khan. So im really looking for any chance at getting a 5* that I would enjoy playing and would be my first option to r3 and r4.

Thanks for listening Kabam, please make good decisions, otherwise I fear that the Collector will be overthrowing the Grandmaster again for the chance to provide us with the old Featured 5* Crystal.
This discussion has been closed.