Death matches...why?
SuperSam57
Posts: 325
★
I am a major arena grinder, I hit all mile stones in 3*/4* and then try for 4-5m in 5* feature for 5* shards. Since the update I keep getting death matches between fights 25-30, up till then it's similar pi starting at fights 19-20, then boom, get kabamed. Anyone experiencing this or am I missing something?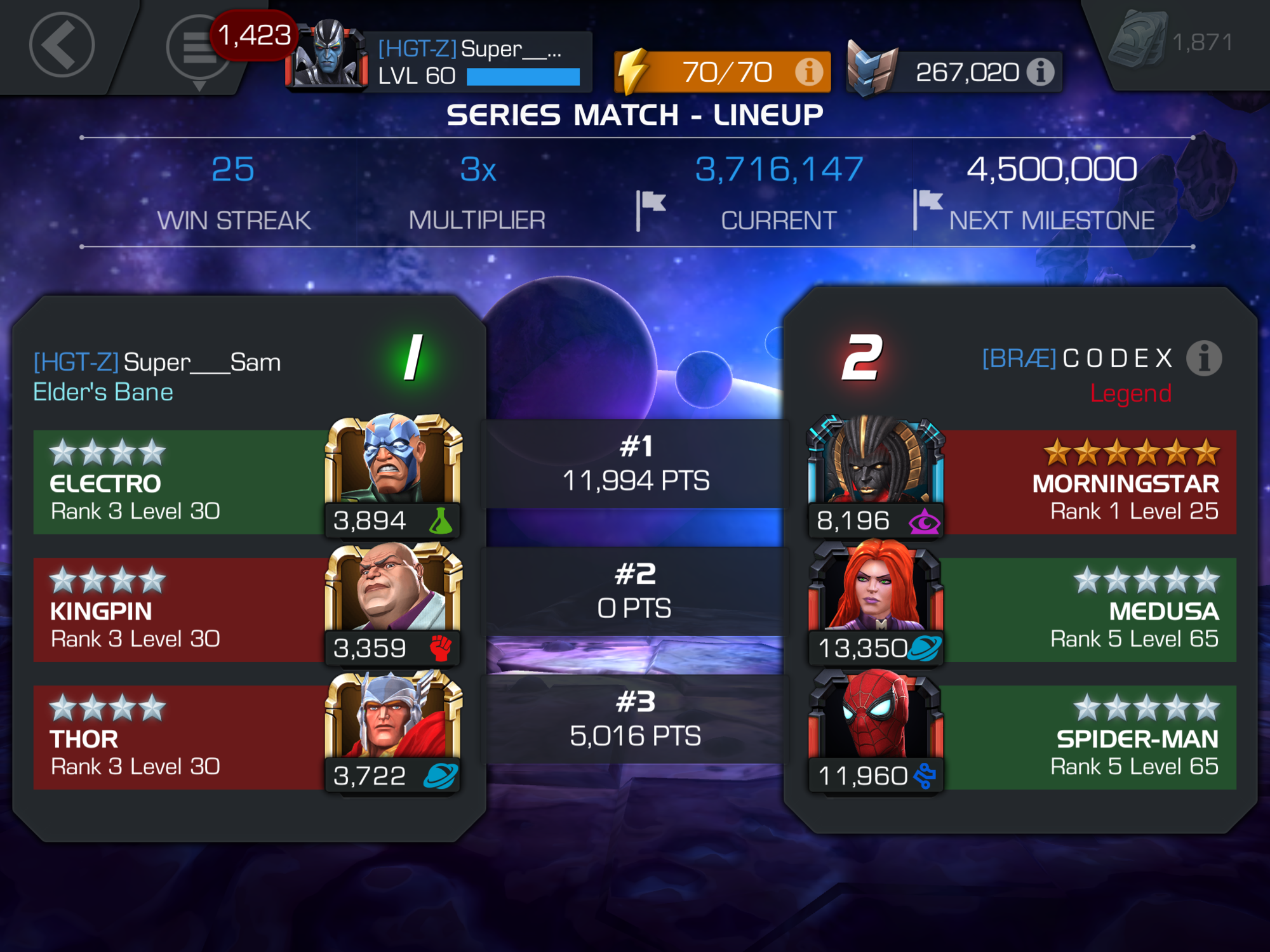 This discussion has been closed.