**Login Issues - Update**
Summoners experiencing error messages during login, we have been manually navigating around the issue for each player; you should be able to log in again!
We will be releasing a hot fix in the next day or two to resolve the issue entirely.
LOOKING FOR 5800+ PRESTIGE ACTIVE ALLIANCE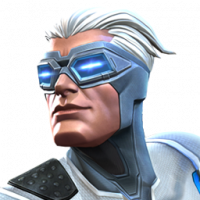 Abhi
Posts: 41
Looking for:
1. ~15M alliance
2. 5800+ Prestige
3. Aw: Tier3 or Tier4
BG> <Platinum 3 or Gold 1> <AW rating: 2300+>
4. Aq: Expert tier (5*5 atleast )
Self Info:
1. Prestige : 5684
2. Timezone : IST(GMT+5:30)
3. IGN: Abhishek1989
4. Line: ab530
Requesting to message me on LINE for further more, as i do not check here often.