General Questions About the current state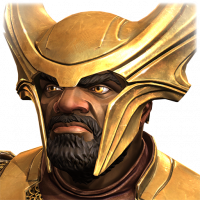 Tasty_Yum_Yums
Posts: 395
★★★
I may have missed the information/answers to the items blow and I'm hoping some of you can provide some Insight if that's the case:

1.) When is the new season of AQ starting? What are the Changes to the maps, bosses, rewards?

2.) Any update to AW synergies not working for AWD? Is there a timeline if no current update?

3.) What is the next pool of 6* featured crystals? We know the featured champs but what about the basics included that crystal?

4.) Will there be any changes to T4cc, and the ability to sell them for T5cc (needed to R3 a 6*)?

5.) Are there plans for dungeons to come back as a permanent feature to the game?