Searching alliance to farm T4 Class Catalysts

AcuTarA
Posts: 139
★
My profile: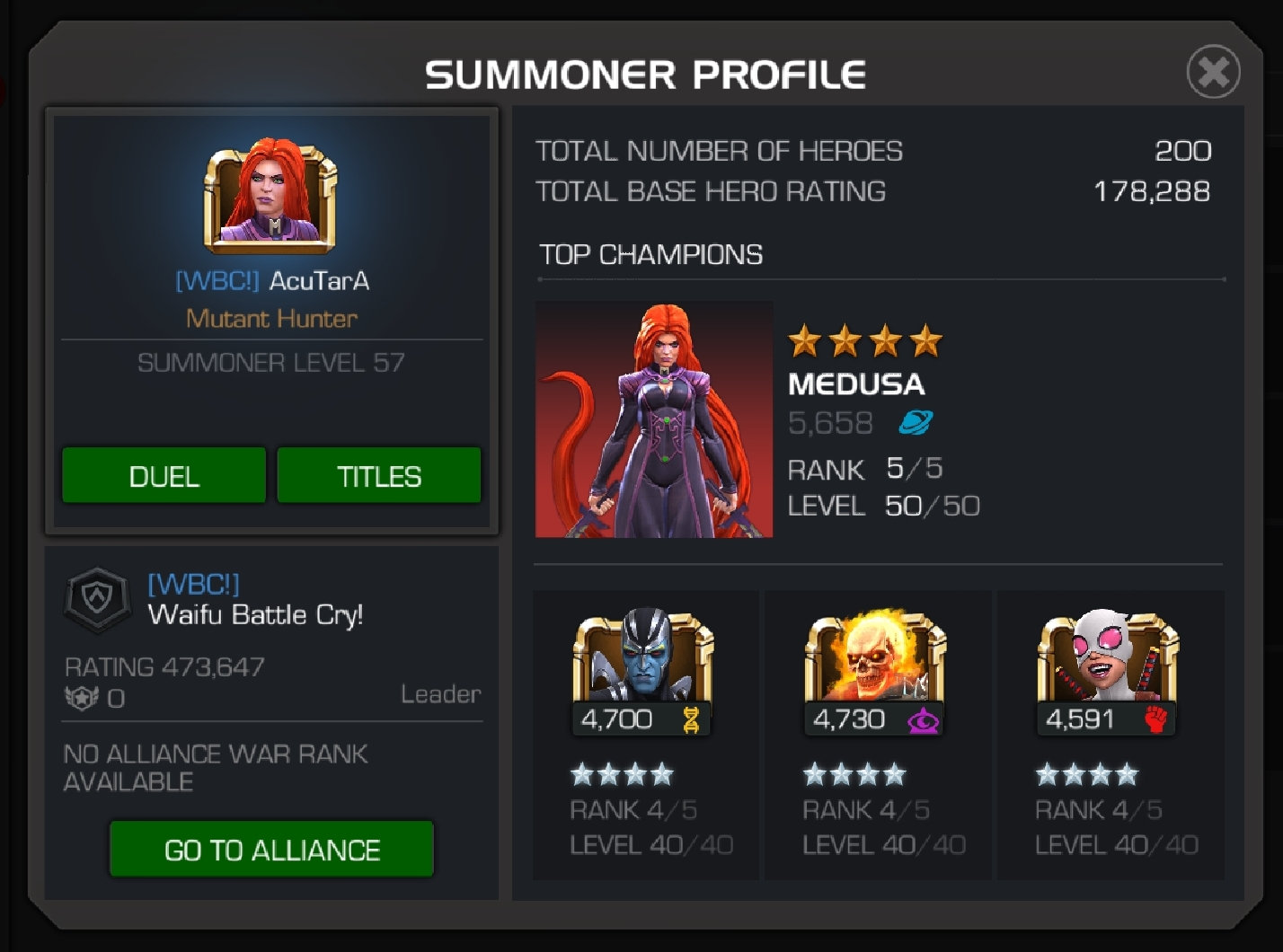 This is my current roster
I'm working on ranking up my 5* Gwenpool and my 4* Ghost Rider at the moment.
I'm very close to 3/3 T4 Skill. I have 3 tech ones but I'm waiting for a better champion like starlord or Spark, since I got a Tech awakening gem.
I don't know wich map is more convinient for the class shards. I should have the roster for AW and AQ at the same time, but prefer to focus more on AQ for the time being.