Kabam.. please read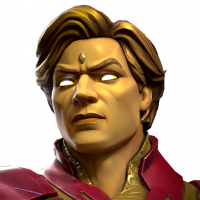 Stark321
Posts: 17
★
This is a great game. You have a community who enjoys, invests a lot if time and spends hundreds of dollars to play and enjoy the games content. Why? Because we love this game.
Why kabam is this server down still an issue? How many times has the community voiced their concerns about this? If you really cared about us you would have addressed this issue or at least been more transparent as to why this problem still occurs. And please... we are tired of getting the same old apologies. If you are really sincere and aplogetic, how about being more transparent with this issue. How about some compensations to us players who get screwed in arenas, or aw, because of this all of a sudden server falure.

Remember.. we are the clients. We are the reason why mcoc should be recognized as ine of the best and most popular mobile games.

Please hear our voices. Show us u really care.