Are you really NOT extending the current event quest?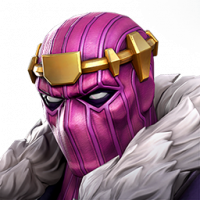 DarkestDestroyer
Posts: 2,586
★★★★
@Kabam Wolf
@Kabam Miike
@Kabam Zibiit
For 3 weeks I was unable to play, how am I expected to do the event quests in 9 days?! That's how long was left when the game was fixed.
I wouldn't mind but considering you gotta 100% all of them for some pym particuls I am going to be missing out!
Can you explain why your not going to extend the time on it at all?