Android overheating issue now?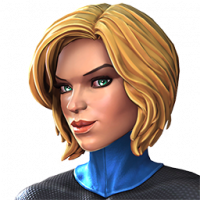 Chimpyboy
Posts: 44
I am playing on a PixelXL - a year old. Never had too many issues with it getting too hot. Once in a while, but very rare.
Since the IOS overheating issue was announced as "resolved" - I have noticed my phone gets very warm after only 10-15min of playing MCOC - but doesn't otherwise get warm when doing other things for longer periods of time.
I don't ever let it get dangerously hot - so not sure how bad the issue is - but it means I just use my energy and then put the phone down...don't bother using refills to play for longer in a single stretch.
Anyone else having issues with Androids getting too warm?
@Kabam Miike
- if this issue has already been brought to the team's attention, my apologies - but figured I'd mention it in case maybe something to fix the IOS problem could be having some kind of unintended impact on droids.
This discussion has been closed.