Skill enemies can evade Domino?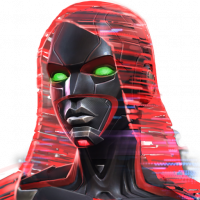 AlexMilo
Posts: 41
★
According to Domino's bio:
- Skill champions are always unlucky.
- Unlucky passive: 100% chance for evade to fail.

So by that logic a skill champion should never be able to evade Domino, yet when using her in Labyrinth of Legends against Elektra she still evades (no debuff on me so her abilities has no effect on Domino).
Anyone able to give a logical explanation to that or is it a bug?