UPDATE: A new Hotfix (v32.2.3) is now being released to address this issue. Please keep an eye on your App Store for this update to address the below issue.
We are currently experiencing an Error when Summoners view a Champion's Synergies while in the Champion Selection screen in Arenas and Duels. We are aware of this issue and are working on a Hotfix to address it. In the meantime, please avoid using the synergy menu to prevent this error and crash. We apologize for this inconvenience. Updates will be posted here:
https://forums.playcontestofchampions.com/en/discussion/293506/error-when-looking-at-synergies-from-champion-selection-screen
Other Champions appearing in pre-fight screen [Under Investigation] [Merged Threads]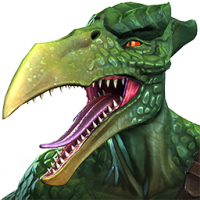 Spider1man11111
Posts: 25
I was playing act 4 and maestro appeared in the background here...
And here I was playing RoL and storm appeared in the background there also, I'm just wondering if this is a glitch or if it's supposed to happen lol
*MOD EDIT* This is a known issue that will be resolved in an upcoming update.
Post edited by Kabam Lyra on