**KNOWN ISSUE**
Currently, Alliance Prestige (as it concerns Alliance Quests) is not taking Relic Prestige into account. If possible, we are working to address this for the next round of Alliance Quests but will have more information for you when it is available.
Known Issue: Delayed Alliance/Solo Event and Arena Rewards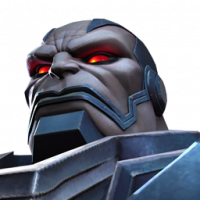 Kabam Miike
Posts: 7,585
Administrator∙Moderator ›
Summoners,

Late last month, we experienced an issue that caused some pretty significant delays to Rewards from Events running between July 27th and 31st. We have resolved the issue so that no more events should enter this state, and are currently working through our backlog of events that were affected and need to be reprocessed. At the time of writing, we are down to the last of the events left of the nearly 50 that were affected.

However, due to other currently running events, we are only able to process one of these events at a time, and are only able to process 2 per day. We hope to have this entire process finished by the end of next week.

Thank you all for your patience.
This discussion has been closed.