UPDATE: A new Hotfix (v32.2.3) is now being released to address this issue. Please keep an eye on your App Store for this update to address the below issue.
We are currently experiencing an Error when Summoners view a Champion's Synergies while in the Champion Selection screen in Arenas and Duels. We are aware of this issue and are working on a Hotfix to address it. In the meantime, please avoid using the synergy menu to prevent this error and crash. We apologize for this inconvenience. Updates will be posted here:
https://forums.playcontestofchampions.com/en/discussion/293506/error-when-looking-at-synergies-from-champion-selection-screen
Patch 19.1 Please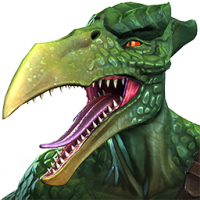 Scabbymango
Posts: 50
I've already posted in the iOS admin thread but no information has being given about what's happening with it yet! It's coming up to a week since the update came out and created the same issues 19.0 did for a lot of us. It wouldn't be too hard to implement the patch into 19.1 that fixed the issues with 19.0, please give us an update atleast???
This discussion has been closed.