Earlier today, there was an issue where Summoners that logged on shortly after the Login Calendar switched over for the day didn't receive the Cosmic Ghost Rider login crystal. We've fixed the issue for players receiving the crystal now but will have to collect data and send out the crystal to all players that didn't receive it next week. We apologize for this inconvenience and look forward to making it right for you all.
DOMINO BUFF WIRH NEW PATCH???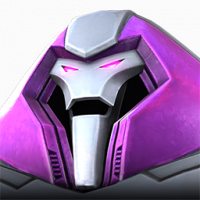 LiamS1990
Posts: 96
★
DOMINO is already one of the hardest champions to fight in mcoc. With her crit failure still going off randomly and her ability to break through your block, their is very few ways to defeat her without losing a lot of health. This said you now want to fix the one of the few ways we have to combat her. Why not fix her random crit failure or block break instead? Or buff one of the extremely useless old champs that have become redundant in the game and were terrible to begin with.