Carnage thoughts....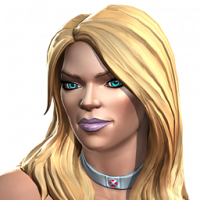 SDP
Posts: 1,535
★★★
I was thinking about some ideas for Carnage. I happen to have an awakened 5*. I was actually excited for the dupe knowing he was likely to get his deserved redesign.

What if he was the flip side to the Blade coin?

Meaning, he gained some sort of "murderous rage" buff when facing heroes. He could also acquire "Killing Spree" charges, gained for kills against heroes. These may increase his bleeds, or grant him certain reductions in heroes ability accuracy.

Perhaps he reduces the damage dealt by blades (the weapon) by 50%? Well, Blade does have blades, so in that respect he would be a Blade counter.

Could be a very unique counter to some champs.