**UPDATE**
We are currently working to fix a known issue regarding Alliance Prestige. With the introduction of Relics, Summoner Prestige is now the average PI of your Top 5 Champions and the average PI of your Top 5 Relics (regardless of which Champion they are attached to) combined.

Today we pushed a fix that will allow for proper reward calculations in Alliance Quests. However, the display for Alliance Prestige will not be accurate and does not include Relic Prestige. This is a display issue only.

T4 frag crystal opening bug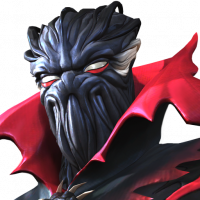 Brainimpacter
Posts: 578
★★★
I'd saved a lot of T4 frag crystals and today was my grand opening, but as you will notice from the screenshots supplied, mutant T4 catalyst frags did not get converted to a full T4 catalyst on reaching 36k, other classes were converted fine, hopefully it has not cost me any fully made T4s as I was unsure how many I had before due to doing rank up of mutants yesterday.