Summoners, due to a technical issue, this week's series of Alliance Quests will be cancelled at 4pm PT. There will not be any Rewards for this series. The next series of Alliance Quests will start on April 18 at 12pm PT. We will be assessing the impact on Alliances and compensating accordingly, as well as returning Alliance Tickets.
Please explain the black widow/quake/Hawkeye syngergy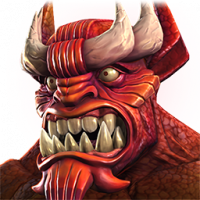 ADDZZ
Posts: 71
Hi,

As many are aware this will be extremely important for the new web slinger challenge.

If you run quake, black widow and Hawkeye together, the synergies add 2x lots of 15% to black widows signature ability.

Assuming you have her at 99 sig, you get

70%
15%
15%
Plus 15% more if the opponent is a science champ which I'll assume for this exercise.

Could you explain how this works? Is it;

70x1.15x1.15x1.15 = 106.46

70x1.15 + 70x0.15 + 70x0.15 = 101.5

70 + 15 + 15 + 15 = 115

Or do we get 4 "dice rolls" of 70, 15, 15, 15

Which one is it? It's confusing because any of the first 3 means Spiderman should never evade against BW with this team in place. Is that correct?