UPDATE: A new Hotfix (v32.2.3) is now being released to address this issue. Please keep an eye on your App Store for this update to address the below issue.
We are currently experiencing an Error when Summoners view a Champion's Synergies while in the Champion Selection screen in Arenas and Duels. We are aware of this issue and are working on a Hotfix to address it. In the meantime, please avoid using the synergy menu to prevent this error and crash. We apologize for this inconvenience. Updates will be posted here:
https://forums.playcontestofchampions.com/en/discussion/293506/error-when-looking-at-synergies-from-champion-selection-screen
iPhone Xs Control Issues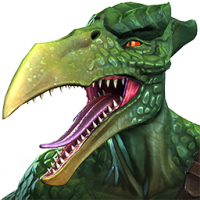 Scabbymango
Posts: 50
I got the new iPhone Xs on Friday and after setting it up on Saturday I have found control issues. Things like when I hold block down to say heal blade my champ after initially holding block will just dash forward. Or whilst holding block defending from getting hit the block drops so I get hit. Also after holding block and then going to evade back the champ doesn't respond and doesn't do anything.

iPhone Xs 64GB
iOS 12.0

I will be playing in wars with my old phone until this is resolved and it is totally unpredictable.
This discussion has been closed.