Game without suicides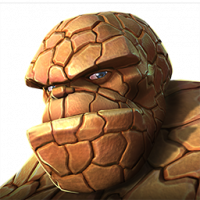 raziel
Posts: 46
★
I wanted to touch upon something that I've noticed recently. Maybe it's just me, but the game seems awfully slow and tedious when I'm not running suicides. Obviously arena is where it's visible the most, however more and more champs seem to be coming out being de and/or lc friendly (or needing them to shine - OR, BWCV).
Do you think Kabam devs realize that in order to keep up with the game and stay efficient time wise, suicide builds are "must-havs"?
Maybe I'm just talking nonsense
However can you realistically play in the endgame without running suicides? Perhaps we're missing easy mastery build swaps or something, but it seems the game has become tailored to de and/or lc which became kind of stale and boring.
What does everyone think?