Updated Arenas? Sure you upgraded Monthly rewards but Arena needs Care and Attention to.....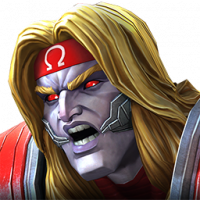 ContestOfNoobs
Posts: 1,362
★★★★
Monthly Quest have been updated, but they have been updated because of a community uproar..that wouldnt happen if it wasnt for people bad mouthing the rewards for november.

How about changes to Sunday Arena?

maybe a t2alpha arena?

a basic 5* arena?

maybe its time to increase the arena rewards and milestones?

I find myself grinding over 14m now just to get into top 10% in featured 5*.

BUT...Doom having an insane 10850 prestige he will BREAK RECORDS in the arena.

With the recent arena just ending, and plenty of video out and on the arena ranks in the game itself there are bots, there are even account who are 50k pi showing up and having LOL Ultron Unlocked in there accounts.

I dont think arena is being monitored nor is it being fair to those who actually grind the champion.

Sure if someone makes top 150 in 5* arena or top 800 4* arena then gets banned,
what happens to the person that got screwed over? rank 151? rank 801? They dont get the champ...


All the Arena bots that have been showing up or that are still being used,

people also have arena mercs that play or grind on someone elses account to do arena. Is that FAIR?
and should all that be even tolerated? because...it happens. It ruins people who grind 5/4* arenas.