Summoners, due to a technical issue, this week's series of Alliance Quests will be cancelled at 4pm PT. There will not be any Rewards for this series. The next series of Alliance Quests will start on April 18 at 12pm PT. We will be assessing the impact on Alliances and compensating accordingly, as well as returning Alliance Tickets.
Ghost against Carnage on caltrops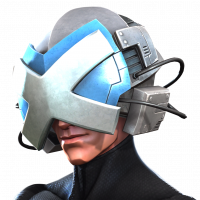 benshb
Posts: 432
★★★
Hi there. In war I went against a Carnage on caltrops node, and when I dashed back although I got the fury buff from the bleed conversion, but I also got an armor break, what I assume is from Carnage's ability to armor break those who can't bleed. But I clearly got bleed. Is this intended?